Centre for Regional Policy Research and Cooperation "Studiorum", and the Editorial Board of the Journal for European Issues "Evrodijalog" publishes: Call for papers for the Twenty-first issue of the Journal for European Issues "Evrodijalog" Special issue: Housing and Social Development Deadline for submitting articles: 20 May 2016. "Evrodijalog" is a bi-annual publication of CRPRC Studiorum. […]
Centre for Regional Policy Research and Cooperation "Studiorum", and the Editorial Board of the Journal for European Issues "Evrodijalog" publishes Call for papers for the Twentieth issue. Deadline for submitting articles: 20 October 2015. "Evrodijalog" is a bi-annual publication of CRPRC Studiorum. The journal aims to promote objective, critical and analytical thinking on issues related […]
Journal for European Issues "Evrodijalog" Vol.19 Thematic issue on Equality and Non-discrimination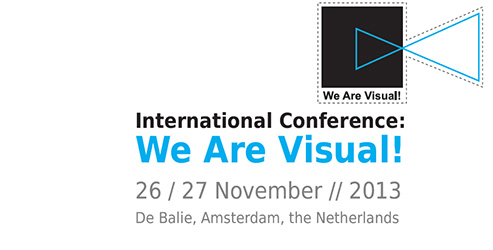 After months of work, coordination and negotiations, e-mails and translations, enriched with the wonderfully organized visual workshops, the trainings in Amsterdam and Nuremberg as well as lots of visual identity proposals and even more wonderful documentary films, the time has come for the We are Visual final conference! Visualized as a two-day event in the […]
CRIS Studiorium, SWT Alumni Macedonia and the Youth Council of the US Embassy in Macedonia, supported by the US Embassy in Macedonia, organized the first humanitarian action as part of the project You Are Not Alone (YANA). The goal of this action was to mark 9/11, the National Day of Service and Remembrance, the day when the American president Barack Obama called the youth from the whole world to help those who need it the most.

The Sarajevo-based, four-day long YouthLINC Innovation Lab gathered nearly 110 young people from six Balkan countries. Divided into ten smaller geographically and gender-balanced groups and supported by IT experts, the participants worked together and developed their project ideas for two days. The closing ceremony showed that in the end, they managed to turn their conceptions into reality!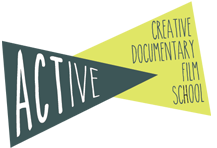 Studiorum, Pravo Ljudski, DokuFest and MakeDox, in cooperation with the Balkan Trust for Democracy, organize the Regional Documentary Film School ACTive for the first time. Envisaged as a diverse and informal educational program, ACTive will take place in Prizren, Kosovo and will gather 16 young people with strong interest in creative documentary film.