We are Visual! International Conference in Amsterdam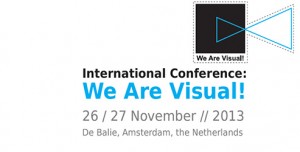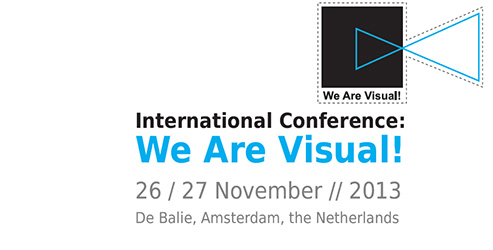 After months of work, coordination and negotiations, e-mails and translations, enriched with the wonderfully organized visual workshops, the trainings in Amsterdam and Nuremberg as well as lots of visual identity proposals and even more wonderful documentary films, the time has come for the We are Visual final conference!
Visualized as a two-day event in the abundance of the great festival documentary artworks during IDFA, the final conference will take place in the amazing cultural space of De Balie among the beautiful Amsterdam canals. Gathering many guests from the Balkans and the Mediterranean, the North and the South…
On November 26 and 27 we are going to talk about the challenges we have accepted, and the experience we have all gained… Moreover, we are going to present our new-born manual on audio-visualization of human rights!
Ahead of the fall 2013 fashion weeks, we predict the season's top colour trend will be cyan blue, while the next one will be documentary film in education!