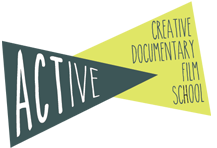 Studiorum, Pravo Ljudski, DokuFest and MakeDox, in cooperation with the Balkan Trust for Democracy, organize the Regional Documentary Film School ACTive for the first time. Envisaged as a diverse and informal educational program, ACTive will take place in Prizren, Kosovo and will gather 16 young people with strong interest in creative documentary film.

Envisioned as a four-year project that addresses some of the major challenges to stability and peace in the Balkans, YouthLINC: Linking Innovators who Network for Change supports a core group of young people dedicated to building trust and positive social change across regional borders. In order to achieve the project's main objectives, Internews and the project partners conducted one-day workshops in each of the six partner countries.
Internews BiH and its partners in regional countries are jointly implementing the YouthLINC project which stands for Linking Innovators who Network for Change. The project aims to address widespread intolerance and discrimination as two of the major challenges in achieving stability and peace throughout the Balkans. It connects young people from six Balkan countries and provides them with the opportunity to create innovative online social platforms and develop offline community connections.
CRPRC Studiorum announces Call for papers Deadline for manuscript submission: March 21, 2013 For this issue of 'Evrodijalog', we encourage authors to submit articles on EU issues in the fields of law, economy, public administration, international relations, political sciences, communication, new technologies and the society, energy issue, environment, health, and all other relevant fields, giving […]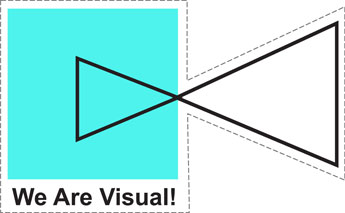 We are Visual! Education and Audio-Visualization of Human Rights (WAVE) is a partnership project aiming to promote human rights education by using documentary film and audiovisual arts. The kick-off meeting that took place in the Old Bazaar in Skopje was an excellent opportunity for the five project partners to discuss the project infrastructure and methodology, as well as to develop the project action plan. 
The Centre for Regional Policy Research and Cooperation "Studiorum" publishes a call for papers for: Journal for European Issues 'Evrodijalog' Vol. 17 Deadline for manuscript submission: October 15, 2012 'Evrodijalog' is a bi-annual publication of CRPRC Studiorum. The journal aims to promote objective, critical and analytical thinking on issues related to accession and membership in […]
E-Panels: Fostering citizens' participation and volunteering in wider Europe 3-4 March, 2010 Hotel Karpos, Skopje The Centre for Regional Policy Research and Cooperation "Studiorum" together with the Association of Local Democracy Agencies (ALDA) organized the International launching Conference of "E-panels project: Fostering citizens' participation and volunteering in a wider Europe". The conference marked the beginning of a […]