Having health policies, health of minority communities and especially health of Roma as part of its main focus of work, CRPRC Studiorum strives to actively participate in events on global level organized on these topics in order to contribute to and share its research findings and experiences. As part of these efforts, two of CRPRC Studiorum's researchers will take part in the 3rd Conference on Migrant and Ethnic Minority Health in Europe to be held in Pecs, Hungary 27-29 May 2010.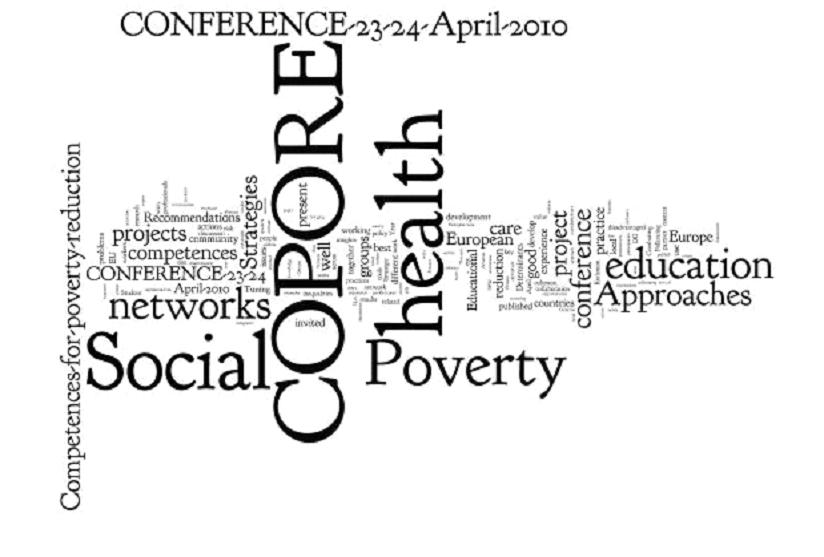 CRPRC Studiorum is taking part in the activities within the frame of 2010 – European Year for Combating Poverty and Social Exclusion. The project "Cooperation for Poverty Reduction" (COPORE) aims at drawing the attention to health inequalities, related to disadvantaged groups, and aims to develop new competences and approaches in higher education focusing on affordable health care, health literacy and empowerment of the client and their community.
CRPRC Studiorum is one of the recipients of 2010/11 research grants, awarded by the Regional Research Promotion Programme (RRPP), which is managed by the University of Fribourg and financed by the Swiss Agency for Development and Cooperation (SDC). RRPP in the Western Balkans aims at establishing and strengthening research capacities in Albania, Bosnia and Herzegovina, Kosovo, Macedonia, Montenegro and Serbia.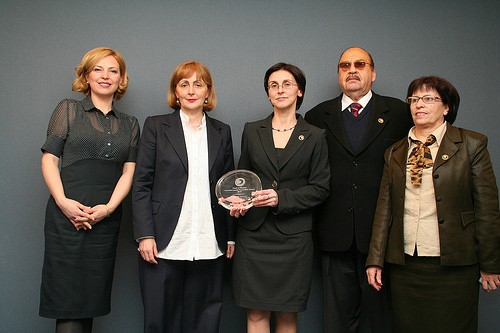 The Pearl of Wisdom Awards represents a recognition of the people and organizations that have made exceptional efforts to prevent cervical cancer in their communities. CRPRC Studiorum as part of the Macedonian team received this recognition for the Progressive Implementation of an Organized Cervical Cancer Screening Program.

The project, The Progressive Implementation of an Organized Cervical Cancer Prevention Programme in Macedonia, has been selected by the ECCA members to receive a Pearl of Wisdom of award at the upcoming Cervical Cancer Summit Meeting to be held in the European Parliament on 26-27 January 2010.

Within the constant efforts to improve implementation of patients' rights and quality of health services by improving patient safety and enabling working conditions of health workers, Center for Regional Studies and Cooperation "Studiorum" and Eurasian Initiative for Patient Safety organized Conference on Eurasian Initiative for Patient Safety in Hotel Continental, Skopje from 19 to 21 November 2009. 

The Europe-wide network of 250 national and European politicians, Politicians for Cervical Cancer Prevention (PCCP), today announced the appointment of Ms Edite Estrela MEP, Ms Marian Harkin MEP and Dr Silvana Koch-Mehrin MEP & Vice-President of the European Parliament who will join the sitting co-chair Ms Francoise Grossetete MEP on the new executive board.